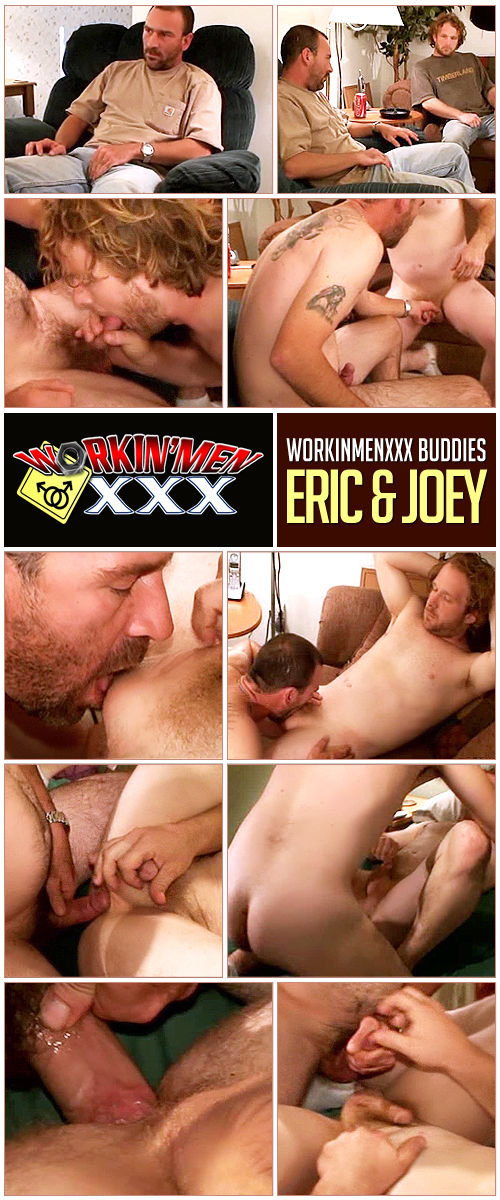 Both of these guys are sexy, but it seems like nerves played a big part in this being not quite as successful as I had hoped. Married, gruff Eric gets way too excited too quickly, and Joey acted like a shy new bride. But here it is – enjoy.
TWO DECADES OF EXCLUSIVE MASCULINE MEN XXX SEX MOVIES!
Get FULL ACCESS to the entire CJXXX Porn Network with your WorkinMenXXX membership!!